Weight loss and Diet products
Our range of diet meals includes delicious chia muffins, pancakes, mash, and shakes. Start burning fat in ketosis and lose weight with a Chia Shake! All of our products contain the necessary nutrients, vitamins, and minerals to provide a complete meal replacement option.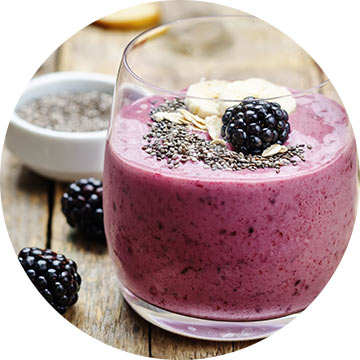 Chia Shake has high levels of protein and fibre and low levels in carbohydrates, sugars, and fats making it ideal diet food.
Your body will enter ketosis where you will burn off fat for energy and lose weight. Our shake will keep you full for 3 – 5 hours and you can easily replace one or two regular meals with our shake. A variety of tasty flavours are available including: Banana, Strawberry, Vanilla, Chocolate, Pistachio, and Cappuccino. Start the ketogenic diet and lose weight today!
Diet meals
You can choose from a variety of diet meals including Soups, Omelettes, Puddings, Mash and Pancakes. All diet meals are high in proteins and fibres, low in carbohydrates, fats, and sugars. You'll be burning the fat off in ketosis with these diet meals. Losing weight just got that much easier.
Diet Omelettes and Pancakes
Meal replacement
Have no time, but want to be healthy? We have a perfect meal replacement shake for you. Our Chia Shake will replace any food, contains all the necessary nutrients along with vitamins and minerals and is Gluten-free.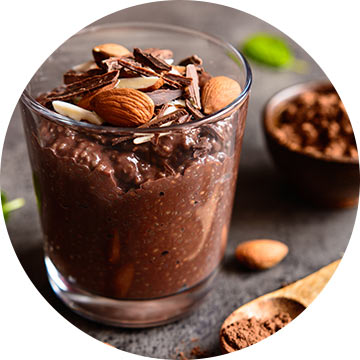 Fitness products
Regardless of how much you exercise, you won't succeed without a proper meal. After an active activity, a balanced mixture of proteins, carbohydrates, and fats is necessary for a quick recovery. Protein doesn't play the only crucial role in a well-balanced sports diet, carbohydrates that supply the necessary source of energy are equally important. Chia Shake Optimal is a food replacement drink for people who maintain an active lifestyle. This Shake contains a high-quality whey WPC protein, slow-burning carbohydrates from rice and omega 3 fatty acids from chia seeds, vitamins, and minerals. The shake is ready to drink in less than a minute – simply mix it with milk or water. Chia Shake can be enjoyed in Banana, Strawberry and Chocolate flavours.
Chia Shakes and Milkshakes
Choose from a variety of fitness meals: Protein pancakes (55% protein), Whey protein (80% protein), Protein puddings (50% protein). Our fitness products will supply you with quality protein, that your body needs.
Vegan products
A vegan option is also available. In every Vegan Shake you will find almond and rice protein, all the vitamins and minerals including vitamin B12.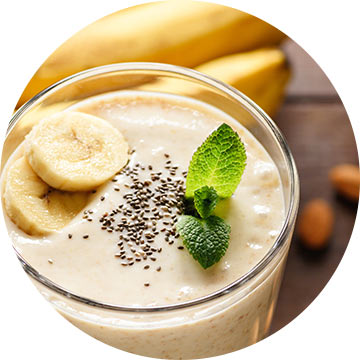 Being vegan is not always easy – especially trying to get all the necessary nutrients from plant-based sources. We've developed a well rounded vegan meal replacement. With the Chia Shake Vegan, you'll get the nutrients you need including Vitamin B12, almond and rice protein, healthy fats from coconut and slow carbs from rice. The chia seeds provide a healthy source of omega 3 fatty acids. Chia Shake Vegan gives you energy while keeping you satiated for 3 – 5 hours with the three different flavour options; Banana, Strawberry, and Chocolate.